Fiscal responsibility and living within your means is a mature, responsible way to live your life. However, there is a delicate balance between being pinching pennies and being cheap. Here are a few tips to help you save without being obnoxious.
Change Methods
If you find yourself overspending, analyze the method you use for pay for things. Many financial experts recommend using cash for all your purchases instead of cards. Credit and debit cards make it easy to spend money because you aren't personally watching your money dwindle. Using cash is a very visual way to spend. You both feel and see the money leaving your hand which makes you more likely to save it.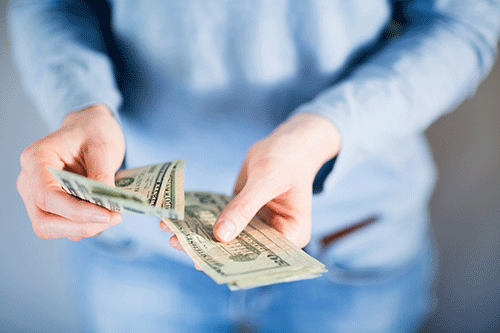 Where do you Shop?
The convenience of big box stores is undeniable. However, there is a sneaky science behind these massive stores. Because there are so many items that span across a large number of categories, the chances of you buying more than what you planned on are very high. Big box stores bank on the fact that people will come in for groceries and leave with much more. A huge part of their sales strategy is being a 'one stop shop'. Try going to smaller grocery stores. Shop at places that only sell food. This will help you stick to your list and lower the chances of grossly overspending.
Shelf Cooking
Shelf cooking is the art of using the items you have in your pantry to create meals. The idea is that you set a drastically reduced weekly budget for food or forgo shopping completely.  This will allow you to use the random items that have been shoved in the back of your pantry forever. When you use what you have instead of ignoring it for years and eventually throwing it away, you end up saving money in the long run.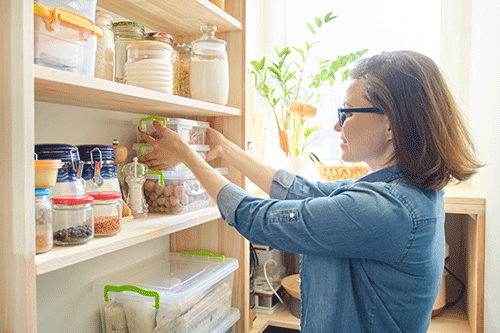 Discount Date Nights
Many people think that being financially responsible means you cannot go out at all. While it's a good money saving tactic most of the time, it is okay to go out once and a while. Pay attention to the happy hours and BOGO deals at local restaurants. If you plan your date nights around various restaurant promotions, you can enjoy an occasional night out for very little money.
Consignment Shops
'Buying new' can be expensive. Whether you need clothing, furniture, or home décor items, there's a good chance you can find it for cheap at your local consignment/ thrift store. Look for gently used apparel to save on your clothing budget. Try your hand at refinishing furniture by purchasing previously owned pieces. You can find lots of art, tchotchkes, vases, and other beautiful home décor items as well. Get creative and you'll be pleasantly surprised at how fun and cheap thrifting can be. Being frugal, if done the right way, doesn't have to mean being 'cheap'. Use these tips to help you meet your financial goals without coming across as stingy.