While you may be wholly uninteresting in participating in online surveys, they're actually really important. They give consumers a chance to be heard when it comes to decisions and products being made by businesses. There are many companies that will even offer to pay you for your input. Still on the fence about surveys? Here are some insights you might be interested to know.
The Reason Companies Pay
There is no shortage of companies that are willing to pay you for your time and opinions. An article written by Abby Hayes for doughroller.net explains, "In truth, most companies rely on consumer feedback. Companies that don't have a department to run consumer surveys and panels hire survey companies to do it for them. Consumer feedback helps companies make more money by tweaking products and advertisements before they release them publicly. That's why companies will pay you for your time when you take a survey. The information you give them is crucial to their success." If you value a company, you should make a point to give them positive or constructive feedback. Your unique thoughts and opinions will help guide their business in a positive direction. It's one of the best ways to help a company succeed.
You really can Make Money
You probably won't make a ton of money taking online surveys but you can definitely make it a decent side hustle. The above mentioned article also states, "You're not going to make a fortune taking surveys online, but you can make some extra money for fun, for paying off debt, or for investing. Monetary survey rewards vary from less than $1 to more than $20, though they're usually on the lower end of that range, $1 to $5. If you can take several a day, you can earn quite a bit of money in a month." If you're sitting at home with a little bit of down time, why not make a few extra bucks by taking surveys? Think about what a little extra money could do to get you closer to your goals.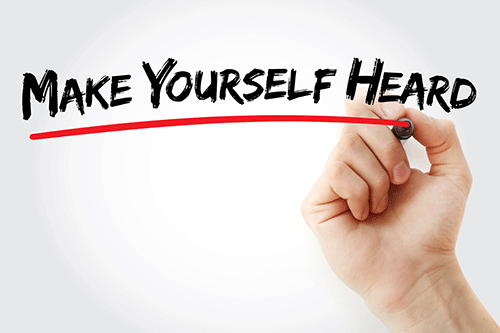 You can make your Voice Heard
At a time when many people feel as though they can't affect any sort of change, surveys allow everyone to let their voices be heard. Companies make direct changes in their policies, advertisements and products based on the feedback they receive. The best part? You can be brutally honest. You can send them your thoughts and opinions without having to worry about offending anyone. Quite frankly, honest feedback is the only feedback companies are interested in. They need constructive criticism in order to continue thriving. Having a hand in changing things for the better feels good and your opinions are valuable. Don't be afraid to share! Are surveys the most exciting and pleasant thing to partake in? No, but they are an essential part of business. The information they provide is incredibly valuable and the responses you give are worth even more.