Surveys are everywhere we look. They are sent in the mail and into our email. Half the phone calls we receive are people wanting to ask us questions to gather information. It's not a surprise that social media has become another way to survey different demographics. We can use this to our advantage. We all have questions and interests. Surveys are a great way to gather a lot of information with a small amount of effort. Here are some tips to get the most out of your survey on social media.
Followers
Getting followers does not happen over-night. It takes time to grow a following. Rushing to get followers could backfire. You will end up with those that do not care about your page. Having high numbers does nothing for you if they do not participate on your page. Post engaging material that will draw those you are looking for to your feed. Keep things interesting. People will continue to come back and share with friends when they are entertained and can relate to the material.
Be Appreciative
The approach you take when asking people to take your survey matters. When drawing people into your survey, choose your words carefully. The goal is to make them feel special. You need people to participate in your study so that you can better your brand or product. Be genuinely thankful for those that do take the time to participate. A survey only works if people decide to do it.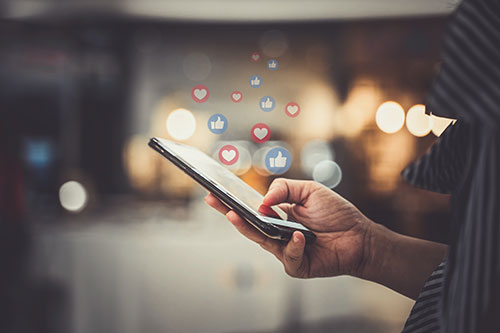 Rewards
Everyone loves getting something for free. Any incentive will increase the volume of participants for your survey. There are different levels that you can do this. Sending every participant a gift is at the top. Not many can pull that off. Try to do a raffle or competition for those that take your survey. Including some reward will help grab the attention and stop people from just scrolling by.
Keep Time in Mind
Don't waste people's time. Keep your survey as short and sweet as possible. While clicking through if they feel it is going on too long, they will click out and not finish. Pick your questions very carefully. Stay on the topic and to the point. Survey Monkey can help you if you are struggling to make the perfect questions.
Share
Once you get your data that is not the end, share the results! Those that participate will be interested in the way everyone else responded. It can also encourage those that did not take the survey to do it in the future. Seeing the full circle makes the part a participant does feel more valuable. When they see that the information they provided influenced something, they will continue to engage in future surveys.
Whether you are just interested in learning or have a business, you are trying to improve surveys are what you need. With all the growing social media platforms, remember to get the most out of them.