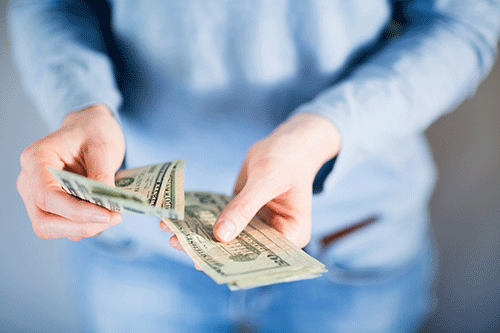 There are millions of way for a person to make money online. You can jump in without a firm idea of what you want to do, but you'd be doing yourself a disservice. With a little bit of research and a lot of planning, you'll be well equipped to successfully make money online.
Reselling Goods
Go through your house and garage to find things you can sell. List them on sites like OfferUp, Poshmark, Facebook Marketplace, or eBay. If you don't have anything you're interested in getting rid of, you can still sell things online. Go on a treasure hunt at your local thrift store. Look for things that are currently in demand. Wicker, rattan, and neutral home décor items are popular right now. You could also look at the clothing and shoes to see if you can find any hidden gems. You're essentially going to flip these items. Take them home, clean them up and style them for pictures. Post them online and wait for the money to flow in.
Freelance Writing
It's hard to imagine the sheer number of websites floating around the internet right now. A vast majority of these websites need frequent content. In order to keep interest and traffic high, many companies and website creators hire freelance writers to help meet their content quotas. You can pitch yourself to a lot of different websites and make this a full time job or keep it as a part time side- hustle. Either way, there's no shortage of writing jobs online.
Virtual Assistant
The need for virtual assistants is growing tremendously every year. An article written by Elizabeth Sramek for scaleo.io states, "Those who already took their business to a new level and had too much going on, often hire a virtual assistant that answers calls (forwarded to you online) or handles emails, requests, etc. If you don't mind a busy schedule solving someone else's agenda, this can be a nice side hustle. High-end virtual assistants earn between $50-$100 an hour." Start off slow and make sure you enjoy the work. If so, build up a roster of clients and turn it into a full time job. There is a lot of opportunity for growth in this field.
Online Tutoring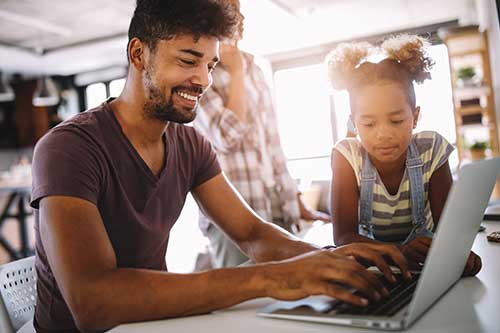 If you are knowledgeable about a particular subject or a well- rounded scholar, tutoring can be an excellent way to make money online. Virtual tutoring means you can extend your reach to a larger number of people. If you're good, your clients will most likely refer you to friends or family. A good reputation is the best way to build this type of business. It would made a great side hustle or a full time job.
There are many ways a person can make money online. If you're unsure of where to begin, find something you can try that's free to start. When your only investment is time, you can easily explore different ways to bring in extra dough.