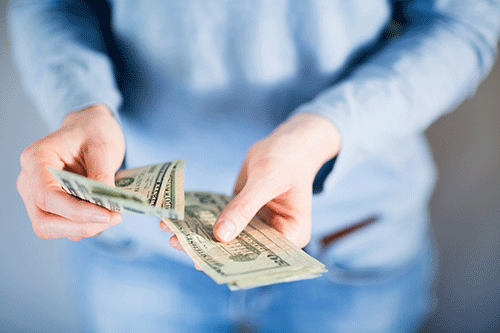 If you're not using the internet to make money in some way, you're missing out. The majority of shopping in the U.S. is now done through the internet. Utilize this massive resource to put some extra coins in your pocket.
Dropshipping
Dropshipping is becoming one of the most common ways to make money online. It's a business model where you sell a product to a customer, and the supplier packages and ships that physical product to your customer. It's a great option for those who don't have the space in their home to house the supplies needed to run a business. You don't have to carry inventory or worry about frequent trips to the post office.
Affiliate Marketing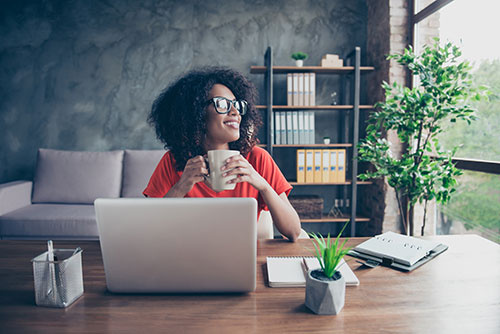 Affiliate marketing is a tried a true way to make money online. Nicole Martins Ferreira, a writer for oberlo.com explains, "Affiliate marketing allows you to earn a living by promoting other brands. If you're a savvy marketer, you can earn a commission from sales by promoting retail products, software, apps, and more. While earning a commission may seem small, keep in mind that you can be an affiliate for several brands and include several affiliate links on a single blog post."
Become a Nano/Micro Influencer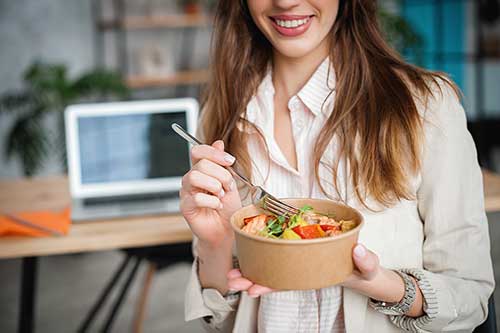 You might be thinking there's no way you could possibly be an influencer. Think again! There are a ton of small businesses trying to grow their audience but don't have a huge marketing budget. Many companies are now focusing on micro influencers (10,000-50,000 followers) and nano influencers (1,000-9,999 followers). Growing your social media platform could help you grow your bank account. Reach out to brands you love and work something out.
Digital Products
Selling digital products can mean a lot of different things. You could create a shop on Etsy where you sell invites to things like baby showers, bridal showers, and weddings. There are people who have great success creating and selling website templates for sites like Showit and Squarespace. If you're interested in going this route, find out which items are selling well on Etsy. A little market research will go a long way towards helping you find success.
Another way you can make money online is to sell your expertise. If you consider yourself to be well versed in a certain subject, consider creating a class or digital product to sell. For example, if you're great at refinishing furniture, create an e-book that will show others how to be successful doing the same. If you're passionate about fitness, create a workout guide. If you have expertise in nutrition, consider creating a meal plan. There's a market for everything on the internet. Find your niche, create a digital product and start bringing in the dough.
Get yourself a piece of the pie and utilize the internet to make some extra money. Whether you turn it into a full time gig or maintain a steady side hustle, the opportunities are endless.